Moving from the bustling capital to the city that never sleeps? Whether you're relocating for work, love, or simply a change of scenery, knowing the cost of moving from DC to New York can help you plan and budget accordingly. Here's our detailed guide to all things related to moving costs.
1. Professional Movers: The Full-Service Option
Hiring professional movers to relocate from DC to NYC provides a hassle-free experience. Here's what you might expect to pay:
Small Apartments: For a studio or 1-bedroom apartment, the cost ranges from $1,000 to $3,500.
Medium-sized Homes: For 2 to 3 bedrooms, expect to pay between $1,800 to $5,300.
Large Homes: For 4 or more bedrooms, the cost can go up from $2,500 to $7,000.
Note: Pricing varies based on factors like the time of year and the amount of furniture. Check out our top-rated moving company for the best deals.
2. Moving Containers: The DIY Approach
If you're up for packing and loading yourself, moving containers might be your affordable solution to move to NYC.
Small Moves: For a studio or 1-bedroom, it can cost $700 to $1,700.
Bigger Moves: 2 to 3 bedrooms will range from $1,300 to $2,500.
The Largest Moves: 4 or more bedrooms can cost $1,800 to $3,200.
These containers are dropped off, you load them, and they're shipped to your new home.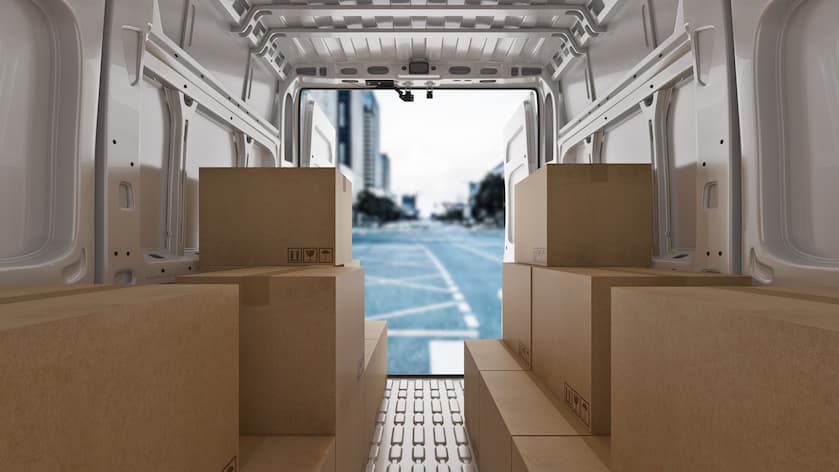 3. Renting a Moving Truck: The Budget-Friendly Choice
Renting a truck is usually the most cost-effective option if you're willing to drive and handle the labor.
Small Spaces: Studio or 1-bedroom will cost around $325 to $580.
Mid-sized Homes: Expect to pay $350 to $700 for 2 to 3 bedrooms.
Larger Relocations: 4+ bedrooms will cost from $430 to $820.
Don't forget the cost of fuel and any additional equipment needed!
4. Seasonal Considerations and Additional Costs
Summer is the peak season for moving, so costs may be higher. If you're flexible with your move date, consider relocating during the off-season for potential discounts. Additionally, the cost might vary based on the services required and market conditions in both cities.
5. How does moving day affect the rate
The day you decide to move can have a big impact on how much it will cost to move from Washington, D.C., to New York City. Moving companies tend to be busier during times of high demand, such as weekends, holidays, and the start or end of the month. As a result, rates may be higher during these times. However, you might be able to get a better deal if you have the freedom to plan your move for a weekday or in the middle of the month. It's wise to contact several moving companies well before your anticipated move date.
6. Insurance and Protection
Consider the value of your belongings and choose an insurance option that suits your needs. From basic coverage at no extra cost to full-value protection, learn about our insurance options to ensure peace of mind during your move.
7. Get a Moving Quote
Getting an instant movign estimate is the most convenient way to learn how much it costs to move from DC to NYC. Using a movign calculator from moving company software with AT movers is a quick and easy way to get a moving quote. Try it yourself!
Conclusion
Moving from Washington DC to New York City doesn't have to be a financial mystery. By understanding the options available and the costs associated, you can make an informed decision that fits your budget. Whether you choose professional movers, moving containers, or a rental truck, AT Movers has all the resources to help you make a smooth transition.
Happy moving!